Be respectful to everyone.
If you have any issues, please use the outlets provided

Message Glacius.
All rant hour channel.
Suggestion channel.
Surveys or polls (when active)

SC2 Pulse

Must be posted in the discord under "Welcome – honesty check"

NO CHEATING!
Have fun. The reason I created this league was to provide a community where people of all skill levels could come together and help each other improve and have fun together.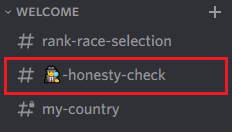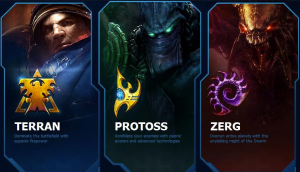 Whatever race you register with you MUST play that race every game.
If you're using a off-race to play in a LOWER bracket than your main race, you must meet these requirements.

You may not jump more than one league. (Example: Your main race is Masters league, so you can off-race in the Diamond bracket, but may not off-race in the Platinum bracket)
Off-race must have never been in a upper league.
You must have 25 ranked games played in the current season.
You must join the in-game chat AMATEUR on the NA server, this can be done by typing the command /join amateur.
 If you or your opponent gets disconnected, please contact GLACIUS right away.
Try to restart match from the replay.
If that does not work restart your match.
If you cannot start the match over within 10 minutes the player that got disconnected loses.
Only the current ladder map pool is allowed.
Map veto starts with the player with the lower MMR, then the higher MMR player chooses (L, H, L ,H).
Map selection works the same as veto. Start with the lower MMR player (If a Bo1 lower has the only selection), then the higher MMR chooses (L, H, L, H).
You are NOT allowed to pause the game unless you have a valid reason, examples of this are mouse or keyboard issues.
 Our league runs on the NA server, you MUST start there.
If you or your opponent want to switch the server for your match it is ok ONLY if you both agree. If you can't agree the match must be played on NA. After your series you must return to the NA server.
If you and your opponent can't finish the match, and can't agree on a winner (could be the player with the higher army supply) please quit right away and restart your match right away.
Please message Glacius to inform him of the situation.
After Glacius has offically started the tournament a 10 minute walkover timer will start.
If you or your opponent does not show up without messaging your opponent and Glacius it will result in a WALKOVER.
This 10 minute timer happens every round of the tournament. The previous round MUST be 100% completed before the timer starts.
When available, if a caster asks to join your party to cast your match, please invite them so we can have as much coverage of the tournament as possible. 
Please make the game with the WCS gameheart mod if your game is being casted.
At the start of every season everyone's points are reset to 0.
Each tournament the top 8 players in each bracket are rewarded points.
1st – 100, 2nd – 50, 3rd – 25, 4th – 10, 5th-8th – 5, 9th + – 0.
If you rank up in the LAST 4 weeks of the 12 week season, you are allowed to finish that season in that bracket. This includes the seasonal Super Tournament, but you will not be able to play in the Year-End Super Tournament unless it is season 4.
If you get promoted and are unable to keep that rank, you are allowed to continue to play at your current MMR rank.
 There are a couple ways to get to the registration. Click on Tournament Registration menu, than click your bracket (Step#1), or click on the menu schedule / results & upcoming. From there you can click on the date on the calendar, or the division link (Step 1.1).
If you clicked on the calendar or division link. scroll to your division and click on the "Powered by Challonge" icon on the bottom right corner (Step #2).
If you click on the menu schedule / results & upcoming, click the link to your division, than click on the "Powered by Challonge" icon on the bottom right corner (Step's 1, 1.1, 2)
Once on the challonge page, click the register button, answer the questions (Step's 3, 4, 5).
All set! Any issues please message Glacius.
4 seasons a year (12 weeks a season).
Seasonal Super Tournament after each season.
Season 1 – January – March.
Season 2 – April – June.
Season 3 – June – September.
Season 4 – September – December.
Year-End Super Tournament – December.
Most Amateur League points.
Highest MMR.
If players are TIED for a spot

The player with the most tournaments played wins the top spot.
(If still tied) The player who played in the earliest tournament that season wins. (Example – P1 played in week 1, P2 played in week 8, P1 wins.)
(If still tied) Highest MMR player wins.
The Amateur League Tournament uses US Central time zone (CDT, CST) 
Weekly & Monthly
Double-elimination.
Bo3 rounds, Bo3 Semi, Bo5 Finals.
Loser bracket Bo1, L Final Bo1.
Super Tournaments
Single-elimination.
Bo3 rounds, Bo5 Semi, Bo7 Finals.
Weekly – Three Sunday's a month @ 12PM (US Central – CDT, CST)
Monthly – One Saturday a month @ 8PM (US Central – CDT, CST)
Seasonal Major Tournament – At the end of every season (4 seasons a year) we have a invitational Super Tournament for the top 8 players in each bracket. The winner of each bracket locks in a spot to the Year-End Super Tournament (Currently the only tournament with a cash prize).
Year-End Grand Final Tournament –

Each of the season's winners and the remaining spots go to the players who have allocated the most points over the year. Cash is the prize in this final tournament of the year.

Special Events

– These can be any type of game, from team games to free for all's, keep an eye out in discord.